Newsletter April 2022.
Newsletter April 2022.
The first day of April started with a curfew in the Colombo District after protesters attacked and
damaged the president's home and that of the mayor of Moratuwa. From that day on, there were
daily riots across the country to topple the government. Often peaceful, but also violent. The people
demonstrated against food prices that were too high, there was no gas, no electricity (power cuts
that went up to 13 hours a day), no diesel, no petrol, no medicines, etc. Roads were closed by the
demonstrators, so that there were congestions everywhere.
In de rij voor etenswaren
In de rij voor benzine
Gas queue
Because all our students were in school full time from January this year (also the weekends), we
were able to complete the regular school program until the holiday started on April 8th. We already
did the test week at the end of March, so that we could spend the week before the holiday on fun
things. The children made New Year's treats in the school kitchen with the teachers. We also
organized a New Year's game day outside in the school garden with all the tasty snacks we had made
in between. For all the children there was a present for New Year. A large group of students took
part in a national drawing competition, the results of which we will not receive until May.
Tekenwedstrijd
The April holiday lasted only 1 week. In the middle of April, the Sinhala and Tamil New Year is always
celebrated with all the traditions and specialities that go with it and Easter also fell in this week.
Nieuwjaarsspelletjes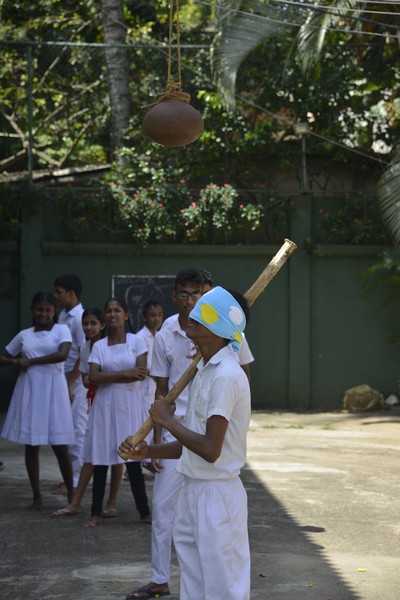 Nieuwjaarshapjes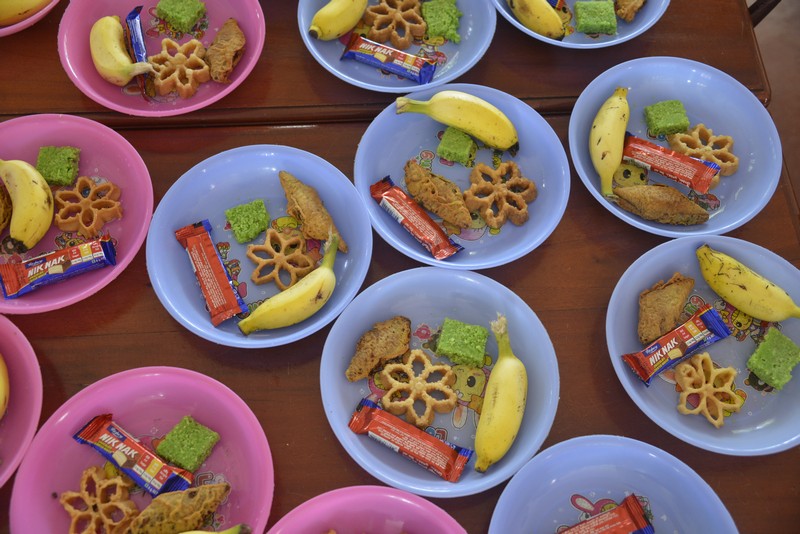 All schools reopened on April 18. Unfortunately, the riots across the country had worsened by now
and many roads were closed by protesters, so that only half of our students were able to come to
school during the first few days. We got 2 new deaf students, a boy of 10 and a girl of 11 years. They
were in mainstream education from the age of 5. The school's parents and teachers only now
realized that it was no longer possible because most of the oral information was not reaching them.
They enjoyed it from their first day in our Deaf School, because they immediately had contact with
the other deaf children, which they missed in normal education.
The Dutch ambassador in Colombo, Mrs. Tanja Gongrijp, will visit our Deaf School at the beginning of
May. Tineke de Silva spoke to her during the King's Day reception on April 27. She is the "Patron" of
the Deaf School and would like to visit the school before leaving for another destination in a few
months.
Koningsdag receptie met Ned. ambassadeur
We are still in a very difficult situation in Sri Lanka with all the strikes, protests etc. It has honestly
gotten worse compared to the beginning of this month. We remain hopeful that all problems can be
resolved peacefully.
Stakingen en protesten