Newsletter December 2020.
Newsletter December 2020.
The last month of the year started with a powerful cyclone in the north and east of Sri Lanka. There was a lot of damage, but fortunately there were no casualties because everything was well prepared and the people were evacuated on time. In Moratuwa we also got a tailwind with stormy rain weather and heavy showers.
All staff members came back to school to prepare everything for the arrival of the deaf students in January 2021. The buildings were thoroughly overhauled, all bedding washed and then it was the turn of the garden and vegetable garden. There was a lot of weeding because it had rained a lot.
De schooltuin schoonmaken
De was opvouwen
Bij de wasmachine
The grass is now mowed weekly, in dry times this is once every 6 weeks.
Gras Maaien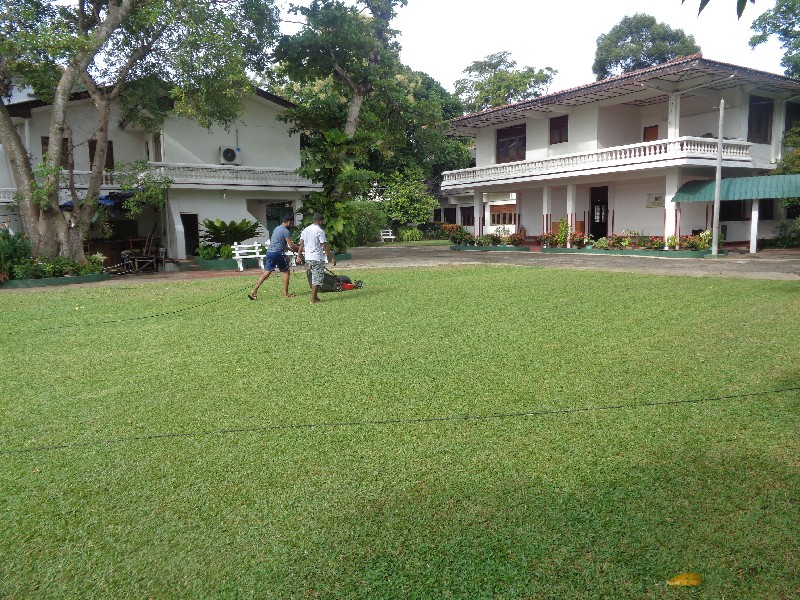 On December 4, we served with the staff members a meal to the monks in the temple in memory of Dayakka (our former matron who passed away on Nov. 26) and to Lakshman Perera (board member of our School Trust. He passed away on Dec 4, 2017 ).
Lakshman Perera
Dayakka
Met de maaltijd voor de monnikken naar de tempel
In de tempel
The Festive Season is coming! They are now taking on a different meaning in these difficult covid-19 times. We will unfortunately have to celebrate adjusted Christmas days, as in many other countries.
We would like to thank our sponsors, friends and interested parties very much for their efforts and donations for 2020. This is important for the continued existence of our Deaf School. It also gives us the strength to carry on in these difficult times!
The deaf children, staff members, Susiri, Mudithe and Tineke De Silva wish you all a Merry Christmas and a healthy and joyful New Year!