Newsletter July 2020
Newsletter July 2020
All the school buildings and hostels were made "corona-proof", before  the deaf pupils came back to school on July 5th. Almost 3 months they were kept at home in a lockdown. They did not receive any form of education as nobody of them has a computer or laptop at home. Some of the children told that there was not enough food at home during the lockdown. They were very happy to be back and see their friends and the staff members again. We took all the precautions that the parents and children got first a corona safety check up by entering the school compound. After filling the forms, the parents went home and the children took a shower and changed into their school uniform.
The children stayed the whole month of July full time in school. No visitors were allowed and they could not go out. We followed all the rules and regulations of the Health & Education Dep.
Everywhere in the school were stickers pasted where the children could sit. In Sri Lanka the corona rule is one meter distance. This was also with the beds, with the tables in the class room, in the dining hall and auditorium.
We had to check the temperature of the children and staff members twice a day and fill the forms, to be sent to the Health Dep. We had to make a new Corona Sick Room also.
Via power point we showed the children pictures and some films about the COVID-19 pandemic.
Deaf children are very visual, so they understood how serious this new virus is.
The school time table was changed. The school lessons were from 8.30 a.m. till 3.30 p.m. plus an extra Saturday. But the children liked it!
Everybody was writing a letter home and after a week the first letters of the parents arrived! They were so happy!
On July 20th we celebrated the birthday of the school director, Mudithe De Silva. It was a very happy day which started with the ritual lighting of the oil lamp and the cutting of the birthday cake. All the children gave  their own made beautiful wishing card. There was a delighted lunch with ice cream.
After dinner the children looked at a beautiful film on the big screen in the auditorium.
All the schools in Sri Lanka are closed the first week of August, as there are Parliamentary Elections on August 5th.
The school holidays are this year totally different from other years. The August holidays are this year in October! The boys are waiting impatiently if they can play cricket again after August 10th, the girls the same with badminton. We wait for the new regulations of the Health & Education Department.
Coming back to school
Checking temperature
Disinfecting
After a bath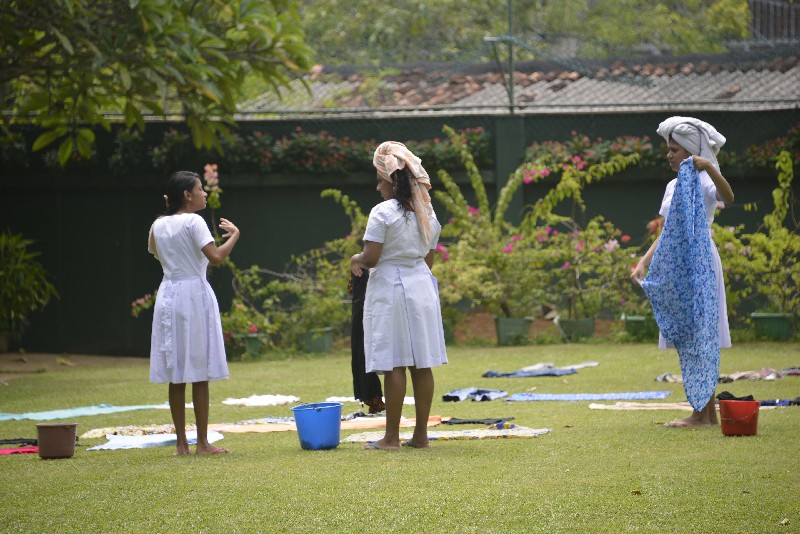 Distance of 1 meter
Info at power point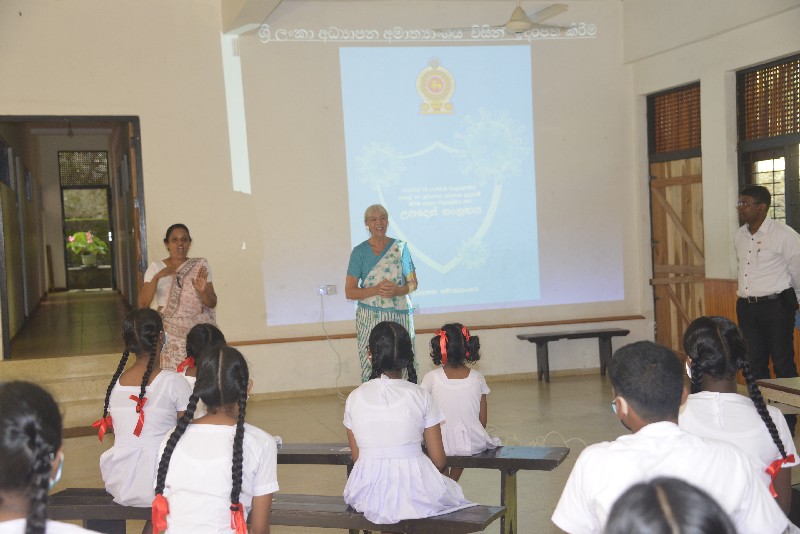 Health inspection in the kitchen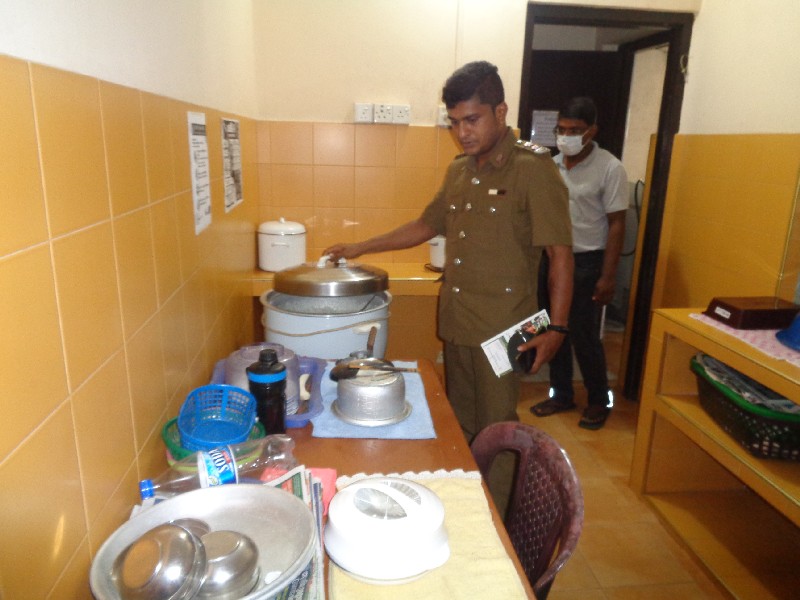 Disinfecting the class rooms and garden
Birthday Mudithe
Lighting of the oil lamp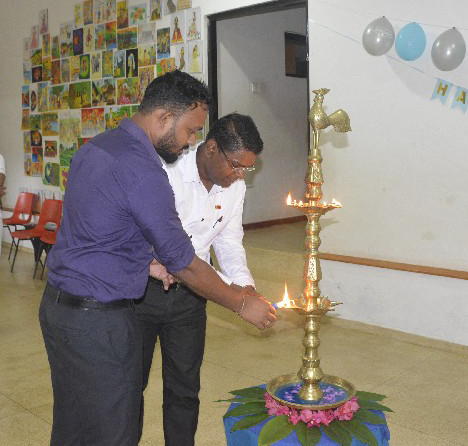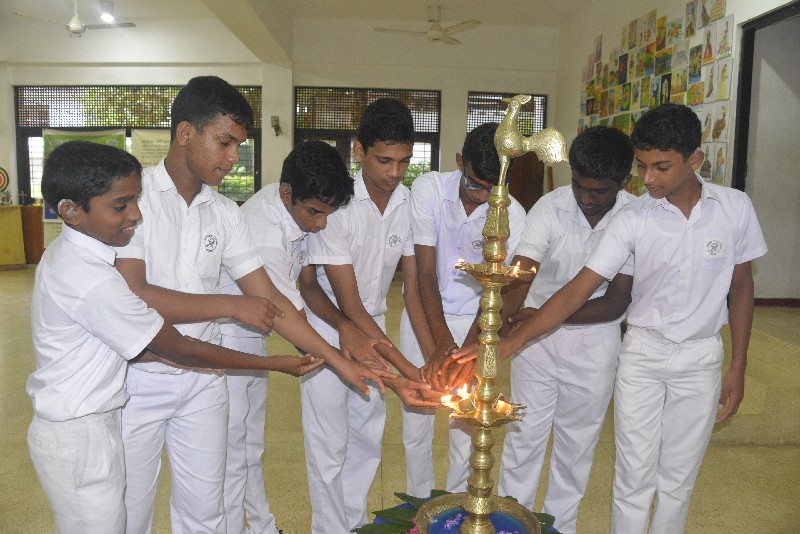 Cutting of the cake
Tea time