Newsletter March / April / May 2023
Newsletter March / April / May 2023
The month of March started with the celebration of the 80th birthday of Mrs. Tineke de Silva, the Founder/Principal of the Dr. Reijntjes School for the Deaf. The staff members and children had organized everything in a nice way. Several deaf former students also came to congratulate her!
Verjaardag Tineke de Silva
Elisabeth from Antwerp, a well-known deaf artist, came to visit for one day to plan an Art Workshop with the deaf children, which she will hold next year, on her next visit to Sri Lanka.
On March 19, 6 former students visited our school and stayed a full day to be with the deaf children. Among them was also Nirmal who took his MAVO exam last year and now had a job in the Graphic Industry. He came to school every Sunday, because his younger brother Menaka also lives here. Unfortunately, it was the last time we saw Nirmal. On March 24, at 7 p.m., he crossed a guarded train crossing, ignoring the red light and bells ringing. He was busy with his cell phone. A train had already passed but another train passed from the other side. Due to his deafness, he also did not hear the bystanders shouting and clapping to warn him. An accident was inevitable. He suffered severe brain injuries and several broken bones and ended up in the ICU of the General Hospital in Colombo, where he died on April 1, without coming out of his coma. There was much grief at Nirmal's house. His father is deaf and his mother is deaf and blind. He had 2 brothers and 2 sisters. With our oldest students and staff members we went to the funeral on April 3, where many former students were present.
Nirmal and Menaka, March 2023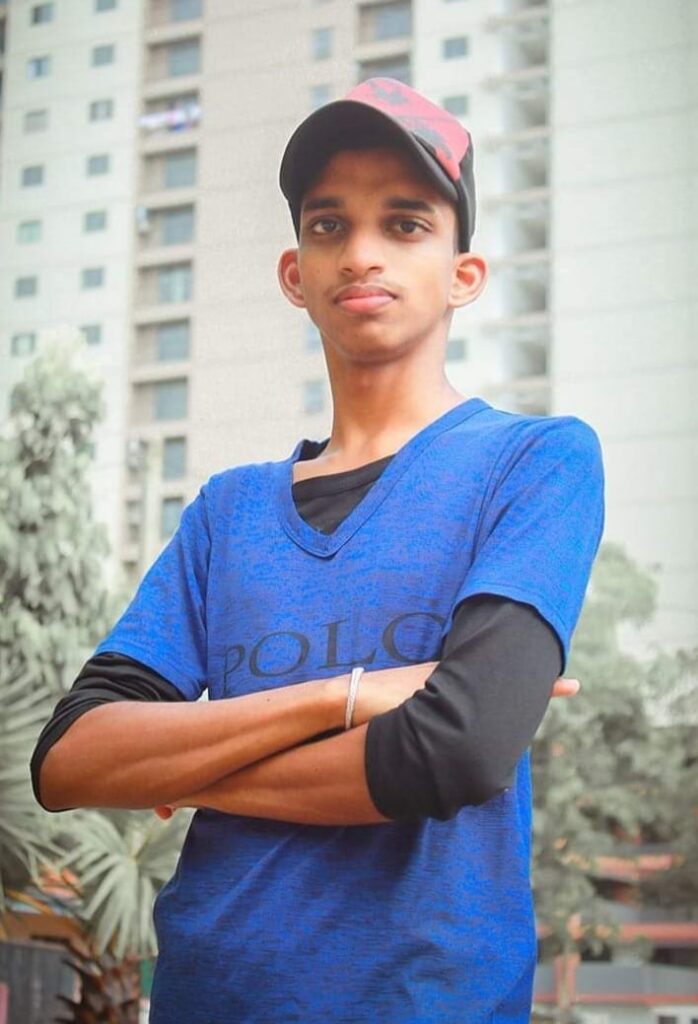 On March 30, we played the annual New Year's games (Singhalese and Tamil New Year) with the students. Because there was a heat wave, we played the last games in the auditorium. Our New Year's Queen was Keshani!
Viering Nieuwjaar met spelletjes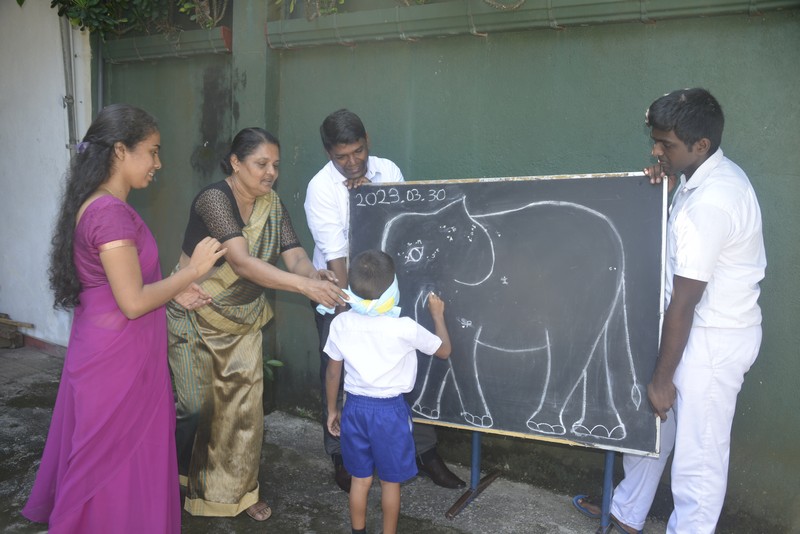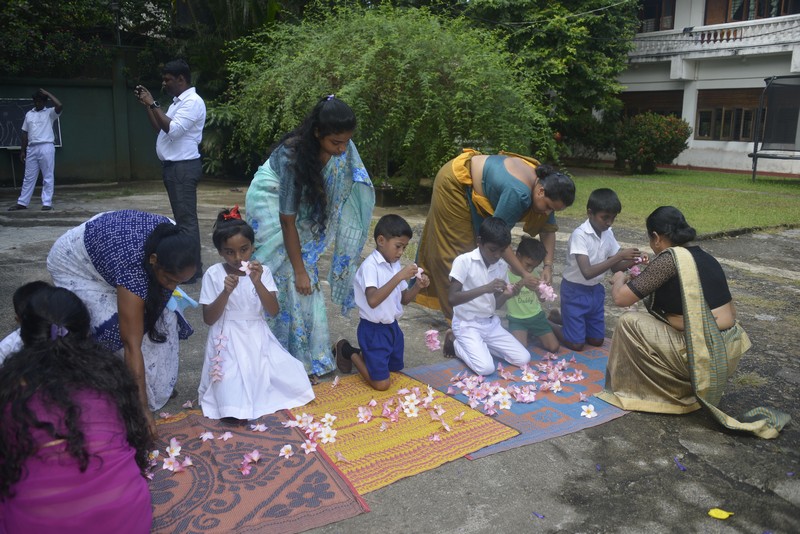 Keshani was de nieuwjaarskoningin!
The April/New Year holiday was from April 4th to April 17th.
During this holiday, the solar panels were professionally placed on the roof of one of the school buildings. Soon we will see the result in the bill!
April 2023
Nirmal, one of our deaf former students who took his MAVO exam last year and who now had a job in the graphic industry, had a train accident. He was in a coma for a week and died on April 1. All students and staff went to his funeral in Colombo. He had just turned 21 years old.
The April holiday started on April 4. On that day, people from a company also came to install the solar panels on the roof of the school. This is a Project together with the Wilde Ganzen. The high electricity bill will soon be a thing of the past.
Zonnepanelen op het schooldak
The Sinhala and Tamil New Year was celebrated on April 13 and 14 this year with all the traditions that go with it. All schools then resumed on April 17.
May 2023
The main Buddhist holiday called Vesak was celebrated on May 5 and 6. This year it could be celebrated for the first time in the old style with many illuminated houses and trees, beautiful lanterns and places along the road with free food and drinks.
De vesak lantaarn wordt opgehangen
May is the month of monsoon rains. Some days we couldn't go outside because of the heavy rain and thunderstorms. There were again many floods and landslides in various places in the country.
On May 19, vice principal Mala celebrated her 35th anniversary in our Deaf School. This was appropriately celebrated with a power point with her life story and beautiful old photos of her work in the school. There were speeches and she was presented with flowers and a cheque. The pupils got something delicious with the tea and an ice cream after lunch.
Het 35-jarige jubileum van Mala's service in onze Dovenschool
A malnourished cat came to the school begging for food. We gave milk and food and she kept coming at regular intervals. After a few days she showed Mudithe the way to her 2 young kittens outside in one of the store rooms. Since then we have adopted the mother cat with her 2 babies in school. All students are endeared and mother cat allows everybody to pamper the little ones.
Onze nieuw geadopteerde schoolpoes met 2 babies
On May 29, the O/Level (MAVO) exams started in Sri Lanka. Ekmi, Shenali and Rebeka were our school's candidates this year.
Nog even naar de tempel voordat de examens beginnen
Een prachtig schilderij van het middenoor door Pathum, ekmi en Shenali
Onze junior school band!