Newsletter October 2020.
Newsletter October 2020.
International Children's Day fell on October 1. However, we celebrated it the day before with the highlight being the fashion show of the girls who were allowed to show their own made clothes and bags.
The boys had dressed up beautifully to perform plays and a clown act.
Drama show
Fashion show
We were again very bothered by the groups of monkeys that roam around here and cause destruction. They not only eat fruits in our school garden such as mangos, star fruits, bananas etc, but also eat flowers such as from the asoka tree and even our orchids. Sometimes we use fireworks to scare them, but only when there are no "babies" around. 
Apen in Sri Lanka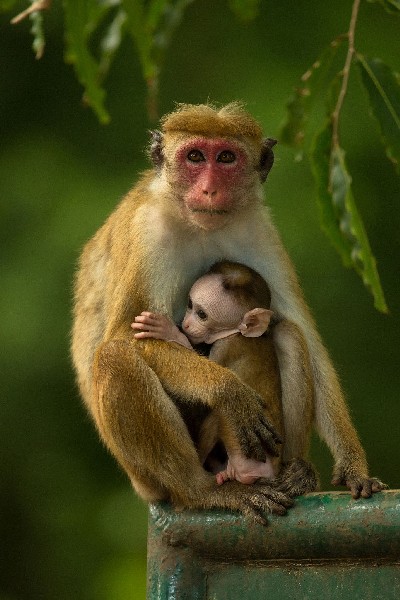 A month of vacation would begin on October 8 for all schools in Sri Lanka. The test week was completed and the last days we would give extra lessons and discuss the homework they had to do at home during the holidays.
However, on Sunday evening, October 4, the news suddenly surfaced that a large covid-19 outbreak had been detected in a clothing factory with 4,000 employees in the Free Trade Zone in the Gampaha District. To prevent further spread, all schools and universities were immediately closed from Monday morning 5 October. We immediately called all the parents, the children packed their bags and all students were picked up during the day. Fortunately, the teachers already had their homework ready for the holiday month. The staff members also went home and a good thing, because the next day there was a lockdown in the entire Gampaha District and also in other parts of the country.
At the largest fish auction in Sri Lanka in Peliyagoda, covid-19 was detected in mid-October and as people from all over the country source their fish there, the virus was unfortunately spread to all parts of the country. Entire fishing families were placed in quarantine centers.
Visafslag
The entire Western Province (including Moratuwa) was locked down until November 9.
All schools can open their doors again from November 23 to December 23, when a Christmas holiday of 10 days starts.
The number of covid-19 infections in Sri Lanka from March to the end of October 2020 has now risen to 10,000 and the number of deaths is 19. (Out of a population of 22 million)
Check point
Lege straten in Colombo.