Newsletter March 2021
Newsletter March 2021
March was a month full of birthdays! First up was Founder / Principal, Mrs. Tineke De Silva on March 5th. This day was celebrated extensively with the planting of 2 fruit trees, lighting the oil lamp, cutting the cake and with original homemade gifts from the deaf children. This year the oldest girls had made beautiful artistic slipcovers and tablecloths for the school hall using fabric paint. Furthermore, we celebrated a total of 8 pupils' birthdays during the month!
Birthday Tineke de Silva
Cushion covers etc. made by the pupils
The "Smart Class" is a great success. The deaf children learn a lot and there are also new programs. Deaf children cannot sing, but with the new attractive videos with the song and an interpreter translating the text, deaf children can finally fully enjoy a song!
Smart Class
Science Class
The roof of the school and the balcony were repaired this month. A few months ago, a large tree was uprooted during a storm and fell on the school building. The roof and balcony were severely damaged.
Repair school building
On March 23, the long awaited new computers (10), a server and a printer were brought and installed in the computer lab of the school. There is also a new computer for the Principal. The purchase of these Computers was made possible by an Action of Dr. R.J. Reijntjes, in collaboration with the Wilde Ganzen. There were also 2 cameramen to make a film about the Dr. Reijntjes School for the Deaf and the installation of the new computers. This film will be placed on YouTube at the end of March. The old computers are 16 years old but well maintained. That is why we donate these computers to 2 Deaf schools in remote areas of Sri Lanka, which do not yet have computers. (Monaragala and Balangoda). We are in contact with 2 young students from Moratuwa University to guide these 2 Deaf schools with installation and computer lessons.
New Computers
The last week of March was the test week for the reports. Fortunately, our Deaf School has been running since January. With many extra lessons, the children have regained their level. There will be a short April break of 10 days.
Birthday Ishan.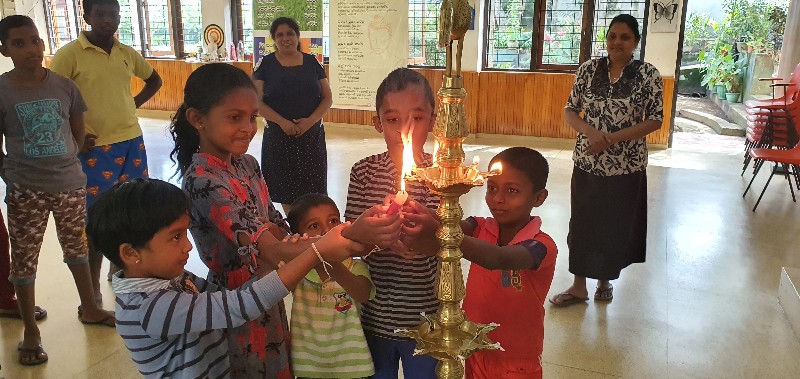 Birthday Kavishka, Meneka, Chamindu, Nethmi, Lakshitha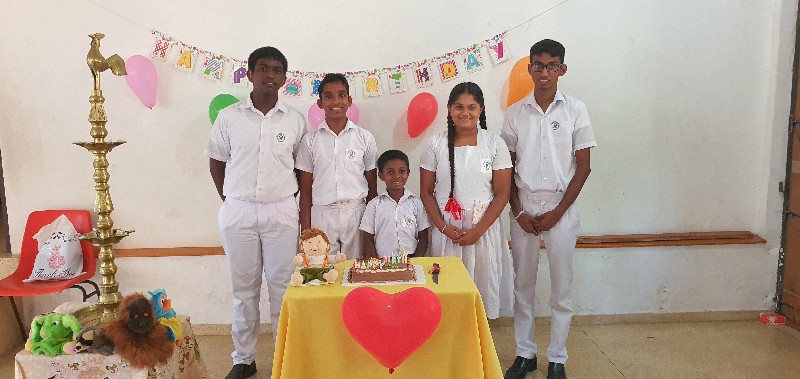 Cookery Class
Rice Harvest