Newsletter August 2020
Newsletter August 2020
All the schools in Sri Lanka were closed the first week of August, as there were Parliamentary Elections.
On August 9 the deaf pupils were brought back to school by one of their parents. We followed the same COVID-19 safety  procedure like in July. This time everything was more relaxed as we had experience. All the deaf pupils stay now day and night in school till the next holiday in October. No visits of parents in the mean time, therefore the children write letters home. They enjoy that very much. Last month almost all the children received a letter back from home.
Checking by returning to school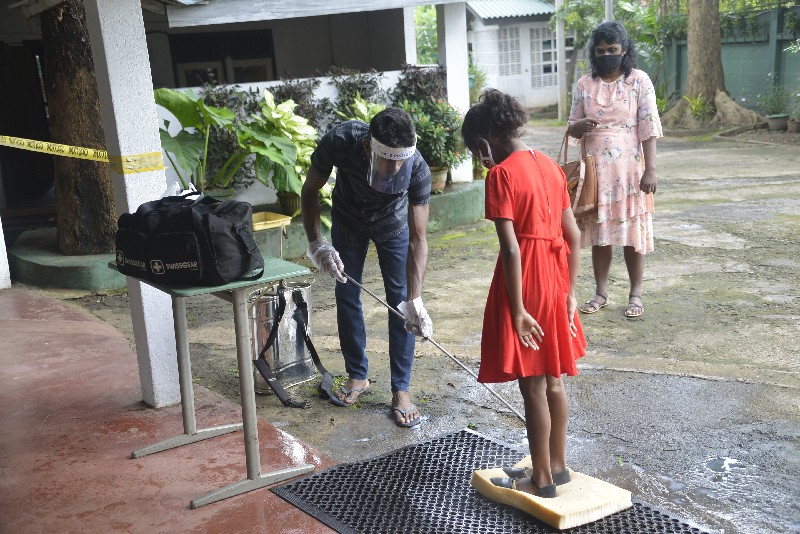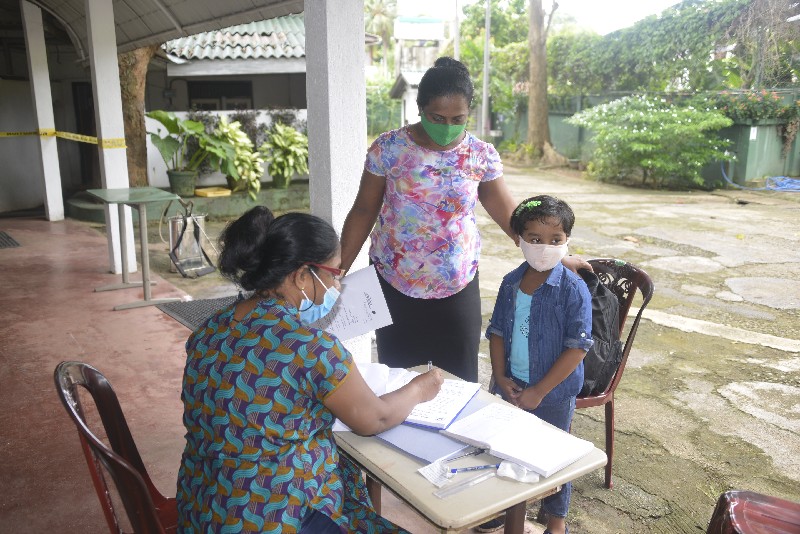 Chanmali tells what she brought
This month we were spending a lot of time with the children in our vegetable garden by the School. We had some rain, so that the plants and seeds came up very successfully. We planted: ladies fingers, eggplant, chili's, beans, sweet potatoes and radish. They worked enthusiast and had a lot of fun the same time.
Working in the school garden
We made pictures of all the children and staff members for the new Corona-ID Passes what is now compulsory to wear.
Making ID Photo's
The first cookery class started again. This time the children made milk toffees.
Cookery class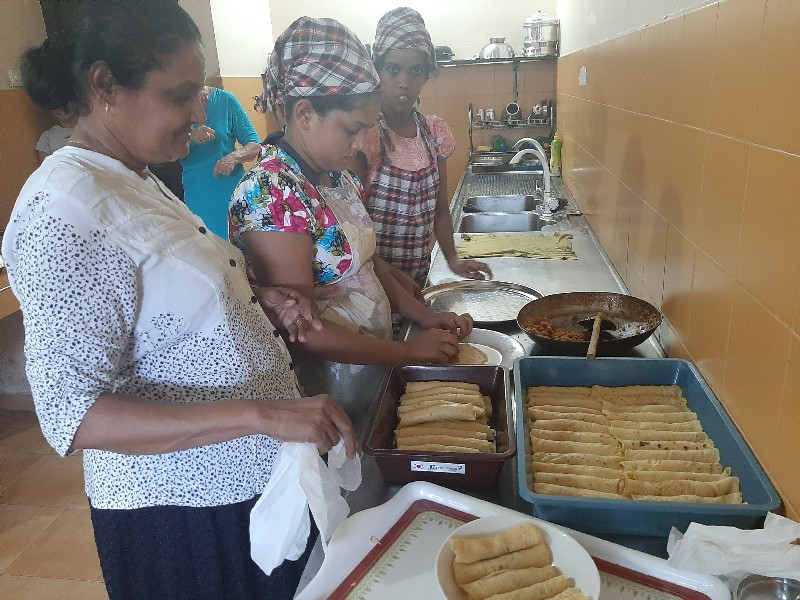 Darshani (our speech therapist) got another job in her home town Balangoda. That is 6 hours travelling from Moratuwa. We had her farewell on August 28th. A lot of tears by the children but most by Darshani! She was loved by the deaf pupils. In the mean time we did already 2 interviews for this function.
Farewell Darshani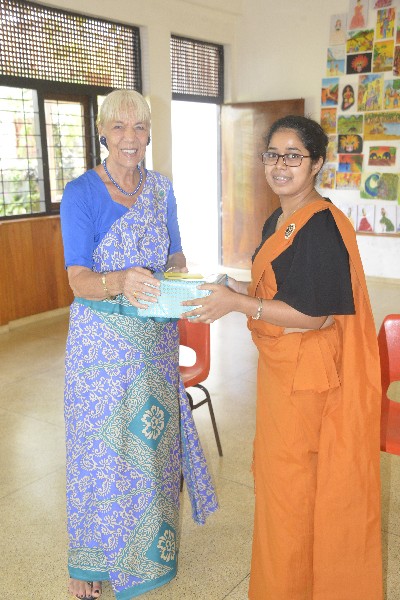 The eldest girls are very enthusiast during the Sewing Class, as they  make their own clothes, supervised by Sandhya and Prithee. Only by 2 of the deaf students there is a manual sewing machine available at home. We hope to organize a "Fashion Show"  before the holidays.
Sewing class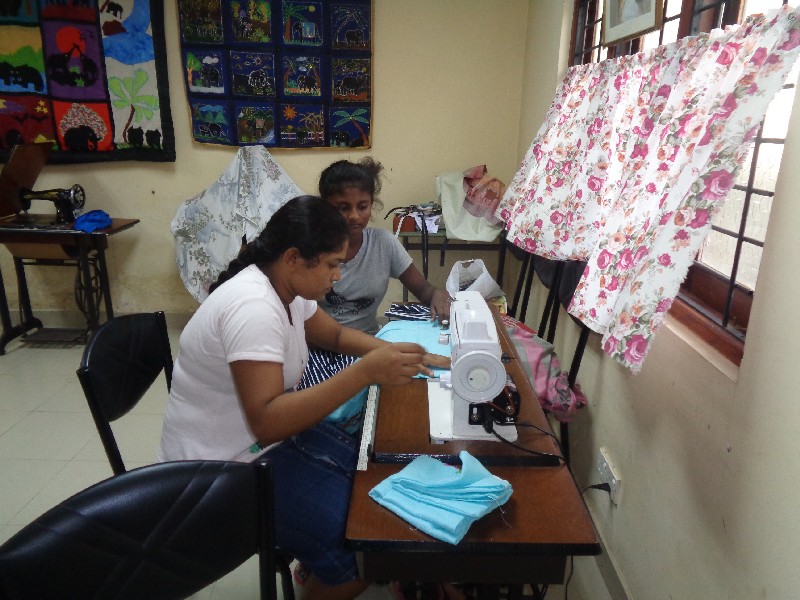 All the children participate in a drawing contest with the subject: COVID-19!
After seeing all the films of the Education Dep. about the Corona virus outbreak, they got a lot of inspiration for the drawings! There are beautiful creations on A3 format.                              Beginning September we have to send them.
Drawing Contest
Cutting the grass
Cleaning the cage of the parrots
Birthday teacher Piumi