Newsletter September 2022
Newsletter September 2022
Our new dance teacher started on September 1. He is young, good looking and dancing beautifully, which is why all the girls love him.
De nieuwe dansleraar met leerlingen
September was the last month to get the Pfizer Booster shot. Almost all our staff members made good use of this.
Due to the tropical showers in the first half of September, the power cuts temporarily decreased to 2 hours per day, because some energy could be extracted from the hydropower again. But at the end of September it was again 4 hours a day and we can expect longer power cuts of maybe 10 hours a day soon. The reason is that the supply of coal has stagnated.
Food, vegetable and fruit prices continued to rise. All articles added an extra 15% VAT (adjusted tax). Unemployment rose again and the statistics showed that 220,000 Sri Lankans have already left for a job abroad this year, including 500 medical doctors.
On September 21 we visited the zoo in Dehiwala. After 3 years there was finally a school trip again! All classes had already covered the zoo theme for a few days and the smart board also featured excellent documentaries. For many children it was their first visit to the zoo, so it was a very special day.
Naar de dierentuin
Ijsje eten in de dierentuin
On September 23 we celebrated the "International Deaf and Sign Language Day". Sign language was declared an official language in Sri Lanka in 2018. In the Netherlands this was on July 1, 2022. Deaf people can now use an interpreter in court, in hospital, when applying for a passport, etc. Sign language is still not accepted as an official language in many countries unfortunately.
International Children's Day fell on a weekend this year. That's why we celebrated it on Friday September 30th by showing some old school films, we did a drawing contest and as always, when there is something to celebrate, there was something delicious with tea and dessert after lunch.
Nieuwe leerling Ranuga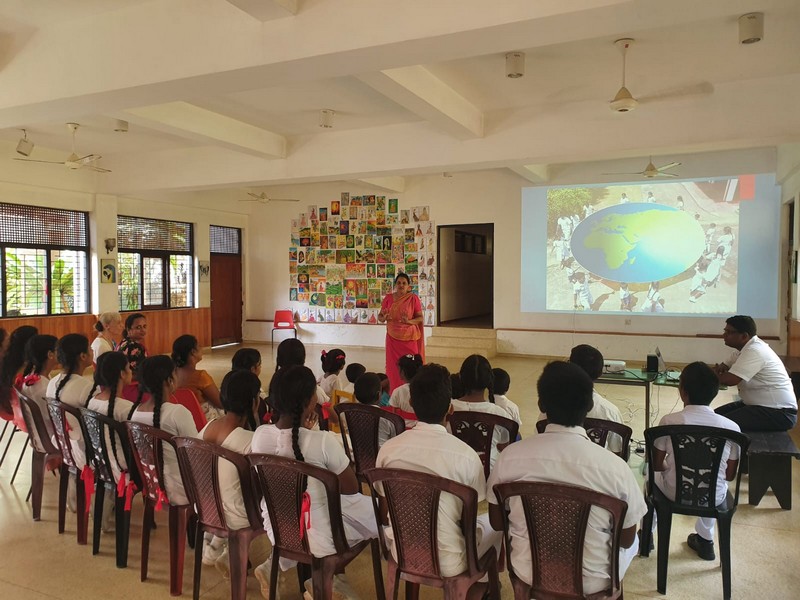 Buiten spelen
String hoppers maken
Helpen koken in het week-end
Cookery class
Koken op houtvuur