Newsletter November 2020
Newsletter November 2020
The month of November started with a lockdown for the entire Western Province, including Colombo. This lasted until November 9. The students and staff were still at home after an extended October break.
More than 100 whales washed ashore on the beach between Moratuwa and Panadura on the afternoon of November 1. With the help of the Navy and local fishermen, they worked all night to push them back into the sea. This turned out to be a successful operation. All but 4 whales have been rescued. This rescue was reported in the news worldwide. See on YouTube: "More than 100 beached whales saved off Sri Lanka".
Whales on Sri Lanka beach.
Now that it is quiet in and around the school, we see about 20 parakeets appear daily at the feeding place in the school garden, where we also observe squirrels and other bird species. 
Parrots in school garden
On November 7 at 6 p.m., there was a special memorial on TV and in all religious places in Sri Lanka to pray for the people of the world with covid-19. Every household was asked to light a candle.
On November 14 there was a storm in the evening with thunderstorms. We heard a creak and a lot of noise outside and found that a large tree had fallen on one of the school buildings. It wasn't until the next morning, when daylight came, that we were able to take in the real damage. It was a big clean-up job! Fortunately, the school is insured and the school building can be renovated soon.
Tree on roof school building
Damage on school building
On November 16, all staff members returned to school to put the buildings and the school garden back in order. They will stay until December 15th. Everyone was happy to see each other after 6 weeks. Mudithe de Silva (director) had another meeting in the Education Department. When we returned, we organized a staff meeting to review all new covid-19 rules in education.
Cleaning up in school and outside
At the end of November we received a message that the very first Matron of our Deaf School when it was founded in 1984, Dayakka, has passed away at the age of 77. She was hit by a motorcyclist in the street near her home in Nittambuwa. She was transferred in a coma to the General Hospital in Colombo where she died of brain damage after a week.
Star fruits in school garden
Passion Fruits in school garden
Papaya in school garden
Orchid in school garden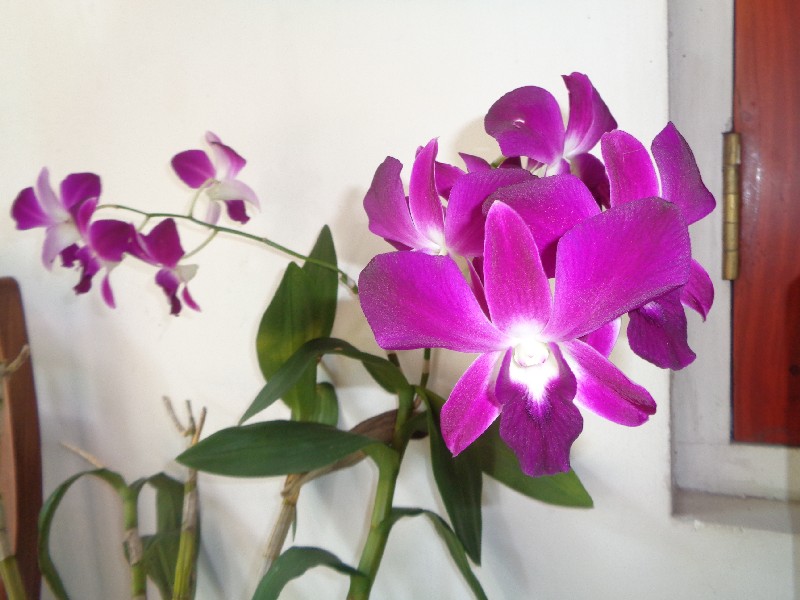 Bithday youngest teacher